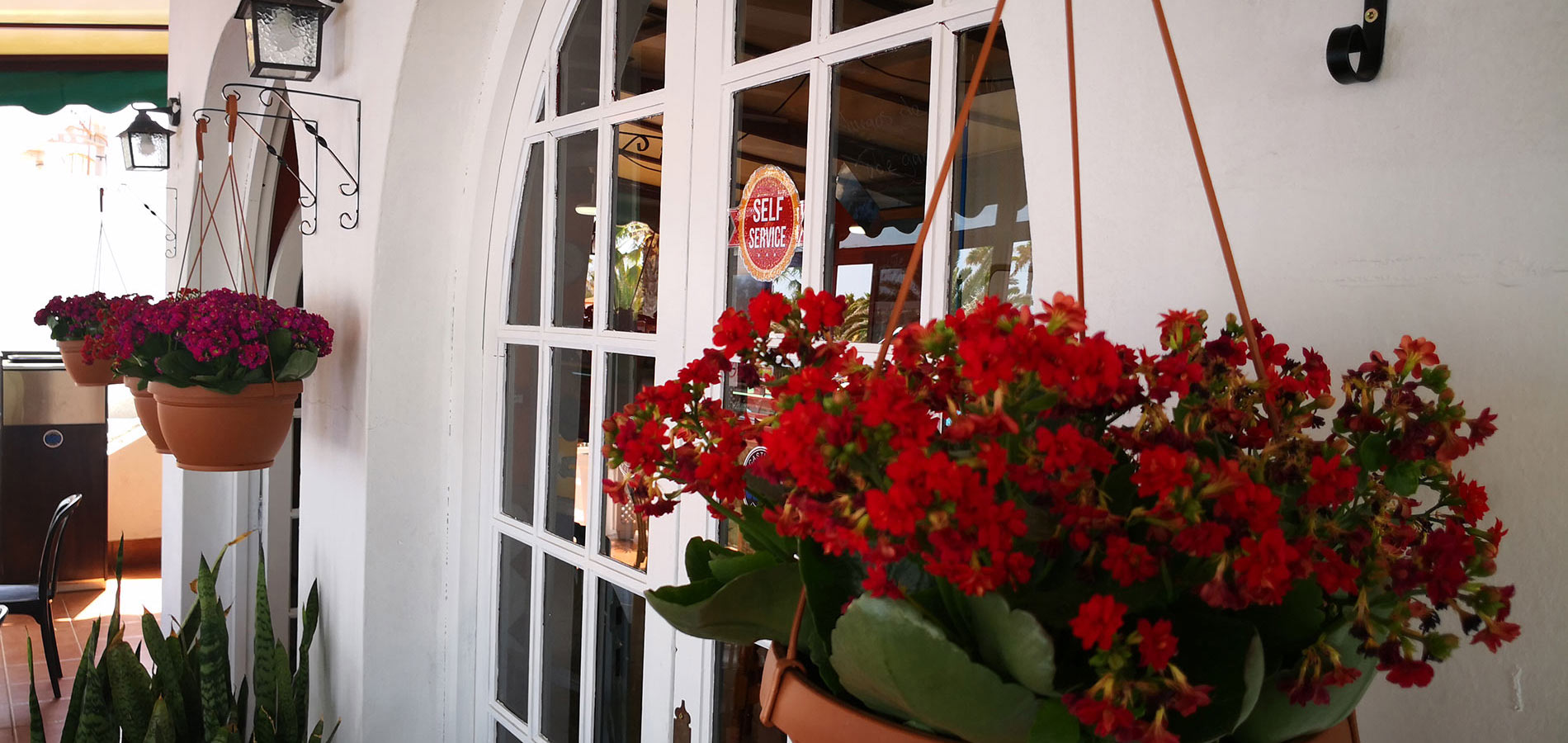 Get up to a 5% discount HERE
Castillo Beach Club is an international tourist apartment complex located on the hill of Caleta de Fuste and/or El Castillo. Here you can relax and enjoy the good weather (considered by experts to be the best climate in the world) and tranquility in our spacious solarium with hammocks, barbecue, artificial grass and swimming pools adapted for adults and children. Who said that vacationing on a paradise island and enjoying yourself is expensive?
We are sure that we offer the best value for money in Fuerteventura, especially in the tourist area of Caleta de Fuste and, if not, we will refund your money. We only accept happy customers, satisfied with their choice and our service.
The complex is focused on relaxation, sports, health and the world of tennis with a small court, a gym, a massage area with body treatments and a cafeteria. Also, do not sell high-grade alcohol, we appreciate a healthy environment.
The design of the apartments respects the principles of the island's culture:
The apartments have a master bedroom, a single bathroom, a living room with a sofa bed and a fully-equipped kitchen to cook like at home. You can go to the supermarket that is two blocks away and forget about big expenses in restaurants during your holidays. In addition, they have an individual terrace and are surrounded by indigenous tropical gardens with Phoenix canariensis, aloe vera, hibiscus and cacti, and rest areas.
Cleaning services are included in the stay, just let yourself go. We have a laundry area: avoid paying for overweight luggage and suitcases and invest your money in something more pleasant during your trip.
The reception offers beautiful views of the pools, the cafeteria, the solarium, the ocean and the horizon, welcoming each customer with a clear message: "Always Together". We accompany you on your stay from start to finish, offering a unique and personalized treatment. During check-in we will talk about your expectations on the island, to help you make them come true.
A select human team takes care of every detail and incidents. The company philosophy always seeks customer satisfaction and that of our team of professionals, emphasizing communication and offering solutions on site.
Our Club offers many advantages and benefits for its members. Check them out during your stay at Reception.
Shall we continue?
Welcome!
The best price

Bottle of wine

Special deals
Family apartments
Our fully equipped apartments offer a traditional Canarian design, created by the local artist Sergio Calvo. Our guests enjoy the furnished private terrace, next to the huge pool with its charming cascade surrounded by autochthonous tropical gardens of cactus, aloe veras, hibiscus and picón. The indoor areas are rustic and simple, but still cosy; ideal for couples and families, since they feature a bathroom and a shower, a complete traditional kitchen, an oven, and equipment to cook without rushing things, a living room with TV, international channels, a sofa bed ideal for kids and other extra services.
See
Exclusive deals
We publish offers periodically. Visit us soon so you don't miss them.
Caleta de Fuste
Just a few minutes from the airport, (6 km.) in Caleta de Fuste, you will be able to enjoy the beaches of Castillo, go fishing and sailing in the port, or go diving in the center that has been recognised as the best specialised centre of Europe (1,5 km). You will also enjoy golfing in the nearby fields (2 km). Our location at the center of the island is ideal because you can avoid long journeys.
Enjoyable leisure experiences
Fuerteventura offers nature, adventure, sports, relaxation and excellent cuisine. We invite you to explore some of the places of interest that you will find in the vicinity of Castillo Beach Club35610.
Activities
What our clients say about us
If I ever go back to Fuerteventura, I will definitely stay there again.
See reviews
Services
Pool

Cafeteria

Gym

Massages
See